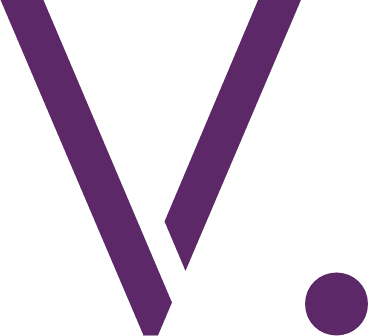 MISSION: Challenging social and cultural narratives through professional theater dedicated to DREAM: Diversity, Reciprocity, Education, Activism, and Mentorship.
VISION: To be recognized as a model in the theater community for purposeful inclusion of diverse voices and stories; partnerships that propel cross community conversations; and casting and leadership that reflects our communities.
Vanguard Theater Company produces original, collaborative and re-imagined works of theater with a dedication to D.R.E.A.M. - Diversity, Reciprocity, Education, Awareness and Mentorship. Please watch the video below to learn more about us!
This channel is coming soon!
Janeece Freeman Clark is a Producer, Director, and Artist Educator who originally hails from Lansing, Michigan. She is in residence at New Jersey Performing Arts Center where she's a leader in the Musical Theater Department. There, she has produced and directed pieces with writers such as: Mary Pope and Will Osborne (Magic Treehouse), and Murray Horwitz (Ain't Misbehavin'), and music directors Seth Rudetsky, Allen Toussaint, and Ray Chew (American Idol).

As an artist in residence at Papermill Playhouse and previously at Seton Hall University, it brings Janeece great joy to see graduates from many of her programs experiencing bustling careers in the industry. However, after many years of prepping a diverse body of performers for the musical theater industry, she felt there was a missing piece - SERVICE. In an attempt to assist artists on their journey of not only developing their talents as performers, but also as Artist Citizens, in 2015 Janeece co-founded Vanguard Theater Company (VTC). Vanguard uses theater to break down walls and stereotypes, all the while empowering artists to use their art for activism.
In addition to directing Vanguard Theater's NY Mainstage productions of Runaways, Two Gentlemen of Verona, Children's Letters to God, A Little Princess, Spring Awakening and VTC's NJ productions ofMemphis, Hairspray, Heathers, Carrie, Music Man and more, Janeece directed the National Tour of Showtime with Shakespeare produced by George Street Playhouse and NJPAC; the world premiere of the award winning Off-Broadway play Everything Is Fine Until It's Not; The regional tour of A Night In New Orleans (the story of a young Louis Armstrong), and the Off-Broadway production of A Portrait of Ray(about the legendary Ray Charles).
As an actress, Janeece appeared in Urinetown: The Musical on Broadway, as well as many other Off Broadway, National Tour, and Regional productions. Some of Janeece's favorite professional Musical Theater credits include: The Wiz (Dorothy), Footloose (Rusty), Godspell (Joanne), Ain't Misbehavin' (Charlayne), and Smokey Joe's Cafe (Brenda.) For several years she was also seen as a series regular on a Children's television series.
Janeece maintains a private vocal studio in South Orange, NJ where she resides with her family. She completed her undergraduate studies at the University of Michigan and her Graduate studies at Rider University/Westminster Choir College.
Jessica joined Vanguard after 20 years with Gas Lamp Players, which she incorporated as a not for profit in 2007 and helped grow to a robust, year-round performing arts company in residence in the Glen Ridge School District.
In her years with Gas Lamp Players, she developed a strong reputation as an arts leader, creating a legacy of excellence and community involvement through producing musicals, developing educational and scholarship programs, and contributing to enhancements of the Glen Ridge performing arts facilities.
​
Jessica is an accomplished visual artist, who offers classes online and in her studio, and creates stencils, stamps and Judaica products, among other pieces. Originally an actress, she switched to law after becoming involved in politics. Then, after her first daughter was born, she turned her love of art into a career. You can read more about Jessica here and here!
​
Recently, she designed the artwork for Lin-Manuel Miranda's campaign to assist Puerto Rico after Hurricane Maria devastated the island, and previously designed artwork for Miranda after the Orlando shooting in June, 2016.
​
​
Chris Joyce, President
General Counsel, InnovaCare Inc.
Kawaanza King, Vice President
I like to think my work as a marketer, storyteller and community builder is best exemplified by Dr. Maya Angelou's quote, which reads, in part: "People will never forget how you made them feel." Kawanzaa has more than 15 years of experience in business development, consultative selling, and brand management.
Nadine Dubois, Treasurer
Nadine is the Director of Real Estate Accounting at KIPP NJ, Rutgers University, Newark. She previously worked in the accounting department at TEAMschools. She has a Bachelor of Science and Accounting from Rutgers University, Newark.
Terri Gorgone, Secretary
Music Supervisor, has been teaching music for over 25 years and presently teaches musical theater at the Cicely L. Tyson School of Performing Arts. Previously she taught the Music Magnet Gifted and Talented program in the Irvington School District. Terri has musically directed over 60 shows throughout New York and New Jersey.