MISSION: Challenging social and cultural narratives through professional theater dedicated to DREAM: Diversity, Reciprocity, Education, Activism, and Mentorship.
VISION: To be recognized as a model in the theater community for purposeful inclusion of diverse voices and stories; partnerships that propel cross community conversations; and casting and leadership that reflects our communities.
History of Vanguard Theater Company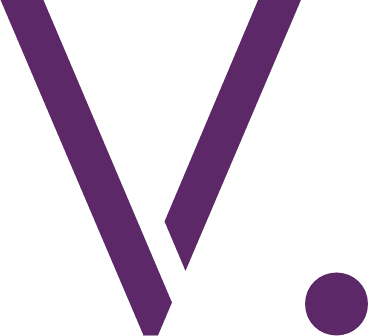 June 2015 - Vanguard made its debut with an original work, A Portrait of Ray, based on the life of musical legend Ray Charles, featuring Broadway actor Dwayne Clark. With a sold-out audience of 250, the Inaugural Gala raised more than $10,000 for VTC's inaugural season.
August 2015 - Vanguard partnered with the Union County Board of Chosen Freeholders to present Hairspray at the Union County Performing Arts Center to over 2,000 patrions. Union County provided rehearsal and performance space, marketing and public relations support valued at $40,000.
Vanguard Theater Company (VTC) was founded in 2015 by veteran performers Janeece Freeman-Clark and Daryl Stewart to address the lack of diversity in traditional theater casting and training. VTC produces original, collaborative, and re-imagined theater through non-traditional and multicultural casting. All work is carried out with a dedication to D.R.E.A.M: Diversity, Reciprocity, Education, Awareness and Mentorship. VTC casts and presents theater to people of all races, genders, sexual orientations and nationalities in the Northern New Jersey (NJ) and Tri-State area.
January 2016 - Vanguard partnered with the MLK Clubs of South Orange to present an encore performance of "A Portrait of Ray." Vanguard honored community leaders Junius Williams Esq., Donald Hilliard and Rev. Ron Christian for their continuing work for civil rights, freedom and inclusion in New Jersey.
May 2016 - Vanguard initiated its Broadway Buddy Mentorship Program to pair talented youth with veteran Broadway performers, who served as their mentors. A portion of the proceeds from the Broadway Buddy Mentorship Cabaret was used to fund scholarships for Vanguard's next initiative - Vanguard Theater Kids (VTK).
August 2016 - Kid's Camp was held at South Orange Middle School in South Orange, NJ and included 40 students ranging in age from 8 – 14 from Newark, Chatham, Maplewood and 10 other NJ towns. The youth received daily instruction in voice, acting and dance, as well as time for discussion and reflection around the themed topic of "acceptance." The week culminated in a final performance for family and friends.
October 2016 - Vanguard presented "Fright Nights," a Halloween themed musical revue featuring an interactive theatrical experience and party with selections from Broadway's most spine chilling musicals.
May 2017 - Vanguard held its 2nd Annual Broadway Buddy Mentorship Cabaret at South Orange Performing Arts Center, through a partnership with Seton Hall University. The second year saw increased participation with 27 pairs of mentors & mentees.
June 2017- Vanguard held its gala, called the "V. Ball," to celebrate all things Vanguard. The evening included performances from all of Vanguard's previous productions including: A Portrait of Ray, Hairspray, Kids Camp, Fright Night, Broadway Buddy 2016 & 2017, a sneak peak at Vanguard's 2017 Summer Musical, Memphis, and a preview of Vanguard's Summerstock Sleepaway Camp productions of Carrie and Into the Woods. The night was a true celebration of Vanguards past, present and future. Dining and dancing topped off the electrifying evening that raised $8000 for Vanguards future endeavors.
In late June 2017- Vanguard partnered with New Jersey Pride and held its first annual drag show. The sold out production raised nearly $3500 and was the beginning of what we hope will be many future collaborations with North Jersey Pride.
July 2017 - Vanguard's Summer Main Stage performance of Memphis played to nearly 1000 patrons, and, in true Vanguard fashion, included on stage a hybrid of professional Broadway performers alongside pre-professional artists who were mentored along the way.
August 2017- Vanguard headed to the woods with a staff of 20 for its inaugural Summerstock Sleepaway Camp. More than 40 campers between the ages of 12-18 worked alongside professional directors, actors, and choreographers; in two weeks they presented professional quality, sold-out productions of Into the Woods and Carrie the Musical to nearly 1000 patrons. In addition to show rehearsals and instruction in voice, acting, and dance, the campers' well rounded days included hiking, boating, swimming, archery, fishing, watercolor, and more.
December 2017 - Vanguard presented "The Music Man in Concert" in a partnership with The Theater at SOMS. In true Vanguard fashion, the cast included two Broadway performers as Marian the Librarian and Harold Hill, many families from Essex, Union and Passaic counties who performed together, and pre-professionals. The two performances were incredibly well received by audiences of over 800.
November 2017- Vanguard partnered with the newly formed Montclair Arts Alliance to present selections of past programs at the first annual Montclair Arts Festival.
February 2018 - Vanguard partnered with Montclair Film to present a talk back following a screening for Black History Month of the classic film, Stormy Weather. Filmmaker and historian Shola Lynch, Vanguard co-founder and Artistic Director Janeece Freeman-Clark, and Broadway actor Dwayne Clark spoke about tropes, types and tokenism in film and theater, then and now.
April 2018 -

Vanguard partnered with Montclair Film in a special presentation for Autism Awareness, with a live performance of Doreen Oliver's one-woman show, EVERYTHING IS FINE UNTIL IT'S NOT, followed by a screening of Shannon Nash's documentary, COLORED MY MIND. We then presented a panel discussion featuring Doreen Oliver and autism specialists who were able to offer resources to our audience members.
April 2018 -

On April 23, Vanguard presented its 3rd Broadway Buddy Mentorship Cabaret to a sold out audience at SOPAC, through a partnership with Seton Hall University Theatre Department. With word of the program spreading from year to year, this third year saw increased participation from 27 to 31 participants.
May 2018 - Vanguard partnered with Moms Demand Action, Everytown for Gun Safety and Students Demand Action to present a benefit concert of songs, scenes, and speeches to raise awareness about gun violence in our communities.
May 2018 - Vanguard headed into NYC for Children's Letters to God at the TBG Studios Mainstage Theatre with a cast of 21 talented kids, as part of a program called DREAM VTC. Following the performances, Vanguard toured parts of the show to communities without easy access to theater, including Nassan's Place, an after school program for students with autism, the Actor's Fund home for seniors, and the Cerebral Palsy Center of NJ.